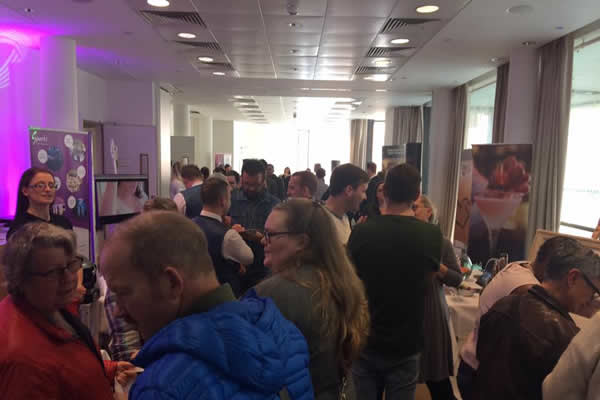 Join us for our 15th Birthday with some of the best venues and wedding providers in Manchester
Our Manchester Gay Wedding Shows have always proven to be a great - fun packed and vibrant shows. Allowing you time to chat and chill with some of the best wedding suppliers around who actively support same-sex marriage, civil partnerships and weddings. Right around the corner from the ever famous Canal Street.
Entertainment and Excitement
Sparks Grazia Strings will be headlining the entertainment stage at the Manchester Gay Wedding Show 2018.
Fun and facts along the way
Our hostess Dixi will be there keeping us all entertained. Our LUSH Queen of the North has looked after our show for 15 years as well, where has the time gone! Dixi will be there to say hello, sing and of course cause trouble as usual.
So be sure to say hello and zip over to see her website at www.dixitucker.co.uk .
There's sure to be a whole bunch of ideas and even some goodies for you to enjoy on the day and after in your "Bag of great ideas".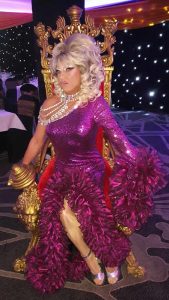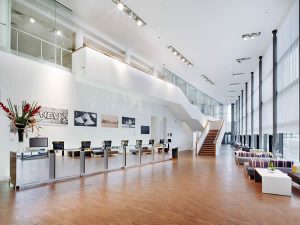 Doubletree by Hilton Manchester
Soak up the surroundings
Manchester's host venue – Hilton - Doubletree Hotel – will also be on hand to show you around their beautiful hotel if you're looking to plan your day there. This hidden gem has some amazing rooms for you and your partner, plus the stunning roof top room overlooking a near 360 degree view of Manchester.
Example Ceremonies
We have a great range of Example Ceremonies to help you and your partner understand what options you have for your day. Example Ceremonies at 1pm and 2pm - more information to be announced.
Catch Julie's ceremony at 1pm!
Julie has supported the show for 15 years - since we started and her ceremonies and information has helped hundreds of same-sex couples throughout the region. Find out more at www.yourceremony.org.uk .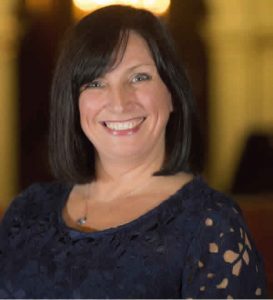 Julie Hadfield - Superintendent Registrar, Crewe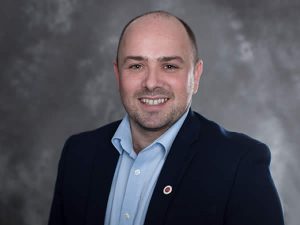 Ben Franklin, Proud Holidays
Find out the best and worse places abroad
Please say hello to Ben, this year right after our ceremony Ben is going to be talking to you about trips abroad, best places to get married and so much more.
Be sure to say hi to Ben at our event and support him after the ceremony for your 10 min tips guide.
Thank you Ben for supporting us and bringing a new addition to Manchester.
We look forward to seeing you at the official and national Gay Wedding Show in Manchester and can't wait to help you plan your special day.
Highlights:
Doors open 12.00 noon on Sunday 16th Sept
Get ideas, facts and help planning your wedding
Enter the prize draw for a chance to get a surprise later in the year
Get your free advance eTickets early